The many skins of ManyStation
Return to main ManyStation page
We've taken a lot of time with ManyStation to make sure it looks they way you want it to look. As well as the Factory Pewter skin, ManyStation also comes with four other skins - check them out:
AluMaSheen skin
Factory Pewter skin
You've already seen what the front looks like - this is the ManyStation Quad Chorus FX unit and the mixer page.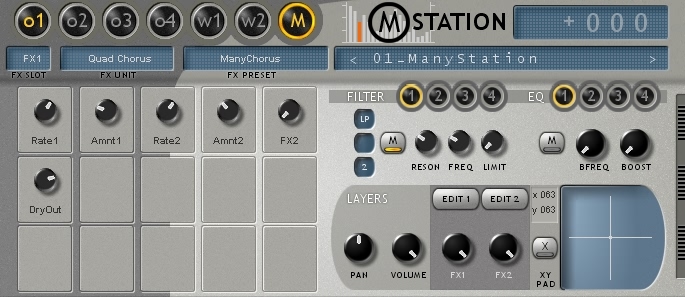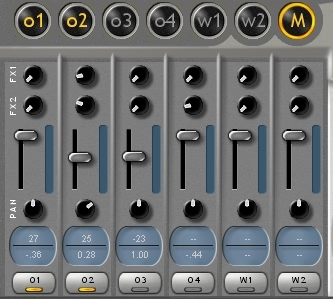 Factory Pewter Large skin
The Factory Pewter Large skin comes into its own if you want to use the wave-sequencing features of ManyStation. The large display allows easy control of delicate changes.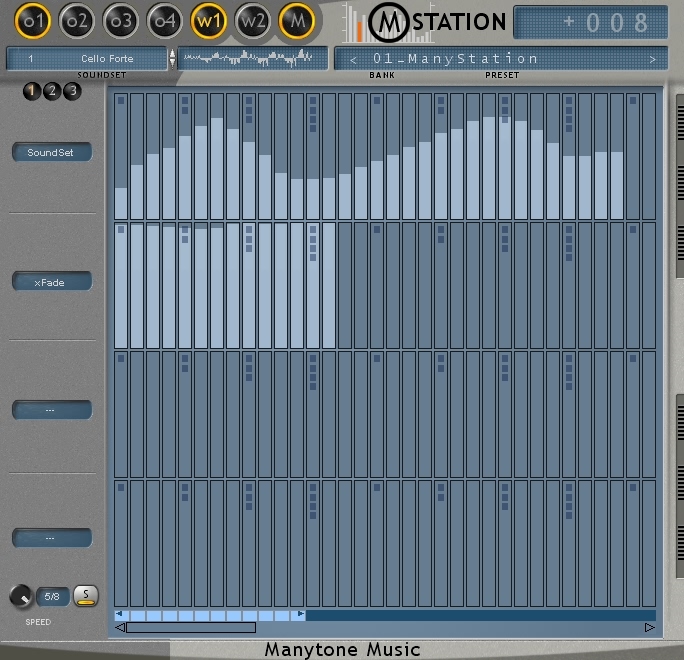 ManyFrog Station skin
The ManyFrog Station skin and the distortion FX unit (wearing the Frog skin).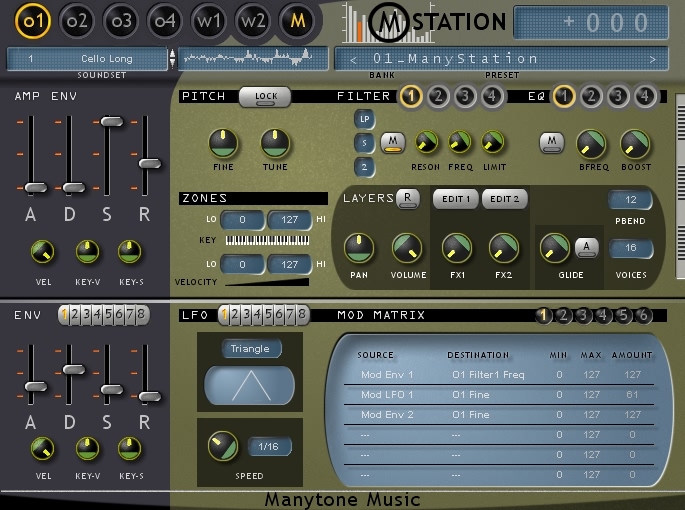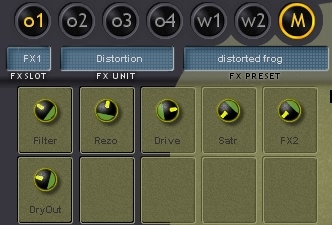 Fast car skin
Wanna race? Then you'll need a fast car (with a reverber in the passenger seat).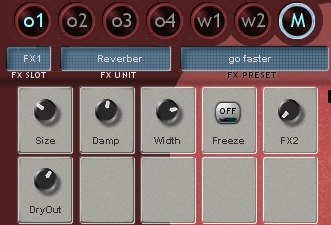 Silver machine skin
So which goes faster, a fast car or a silver machine? Only you can choose, but make sure you take your stereo echo.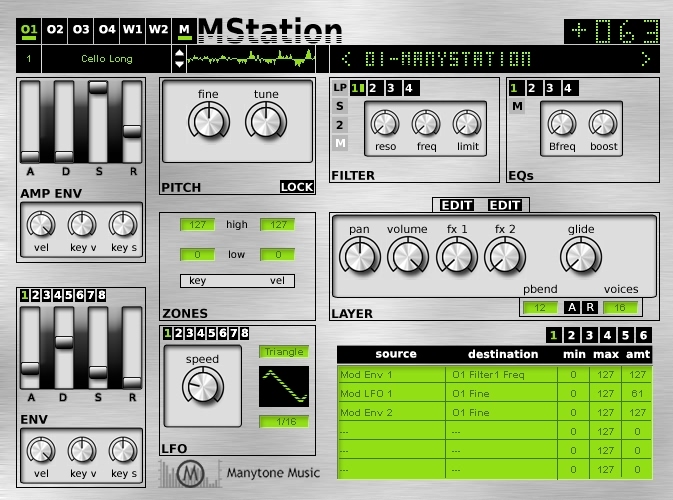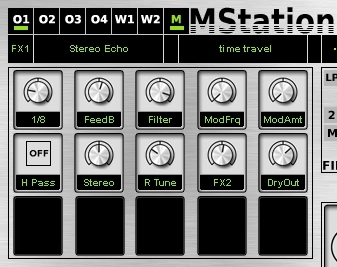 Many thanks to Berend Vervelde (amoebe) for the Factory Pewter, ManyFrog Station and Fast Car skins and to Marc De Haar for the Silver Machine skin.
Return to main ManyStation page